This update is part of the Province Profile series. You can also read the other Province Profiles.
Prayer
Please pray with us:
For groups of M background believers to grow strong in their faith together and to become bold witnesses in their communities.

That the gospel workers in Songkhla would continue to be unified in vision and support each other well in their Kingdom ministries.

For Olive and her team to be faithful and fruitful as they make disciples and start new fellowships.

For there to be fellowships of brothers and sisters from M backgrounds in every district of Songkhla.
Province Info
Capital: Songkhla
Population: 1,410,577

M*slim: ~25%, ~352,644
Christian: 0.24%, 3,376

Status:

# Fellowships: 46
# Workers: 25

History Fact: Before being part of Thailand, Songkhla was part of the northern most region of the Malay Kingdom of Langkasuka (200–1400 CE).
GPP: $6.9M (2013)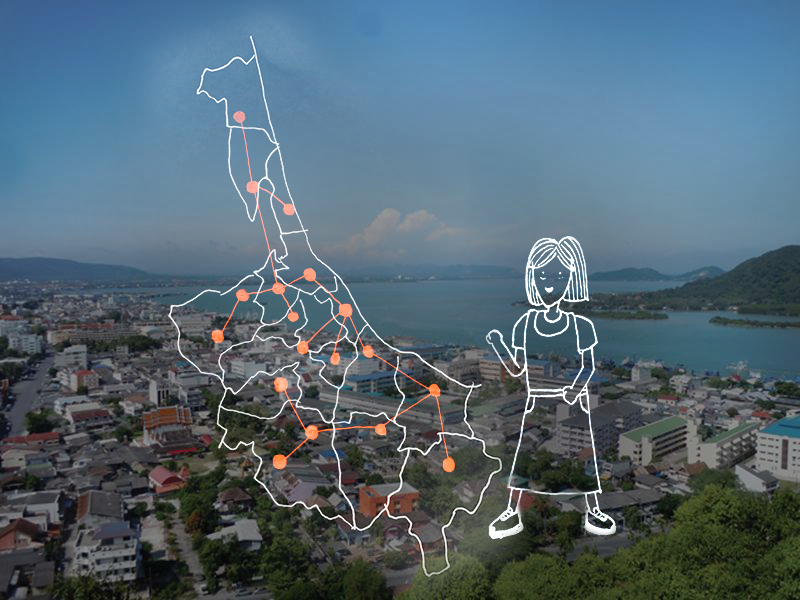 The Father is moving mightily among the people of Songkhla! This province has upwards of 70 brothers and sisters from M backgrounds and at least double the number of gospel workers than in other southern provinces. Many of these believers meet regularly in groups and are discipled by Thai gospel workers. Praise our good Father for the work he is doing to further His Kingdom in Songkhla!
This past March, over 150 gospel workers, including 50 Thai believers, came together in Songkhla for an annual gathering to pray and receive training. These workers left the gathering encouraged, equipped with ministry tools, and filled with a greater unified vision to reach our M brothers and sisters. The Father has answered your prayers to see more Thai believers join in his Kingdom work among M peoples!
One of these Thai believers is Olive, who moved to Songkhla believing that she has been set aside to be an "apostle for all of Songkhla." Olive was once nervous and fearful about making friends with Thai Ms, but the power of the Spirit has helped her overcome this fear! She is faithfully following the vision the Father has given her to start a new fellowship in every district of Songkhla. Everyday, Olive goes to the University to meet new people, pray for them, and start groups that explore who the Father is by reading His Word together. Once there are multiplying fellowships in each district, Olive trusts that He will then direct her to another area in Thailand to plant more fellowships. The Father is raising up more laborers for the harvest (Lk 10:2)! Would He raise up more laborers like Olive so that all those with a hunger for Him could have their joy completed by His good news.